File a Police Report Online
Make a police entry / complaint, without going to the police. We usually ask you to file a complaint to the police, even in the case of an Internet related issue. Now, this facility is provided online.
This is how a police report to be filled without going to the Police in Sri Lanka.
Sometimes going to police is a bit hard and frustrating for a woman or someone who has never been to a police, even though it is the only option. In some cases, women are reluctant to go to that type of a place alone.
Therefore, Hithawathi would like to give you the following approach to file a police complaint from home. We currently give everyone a general URL and in the future, it is expected to introduce a separate link for those who complain through Hithawathi!
In this form, the type of your complaint should be selected as "Cybercrime".
Here is the link.
Below steps will be useful when submitting a complaint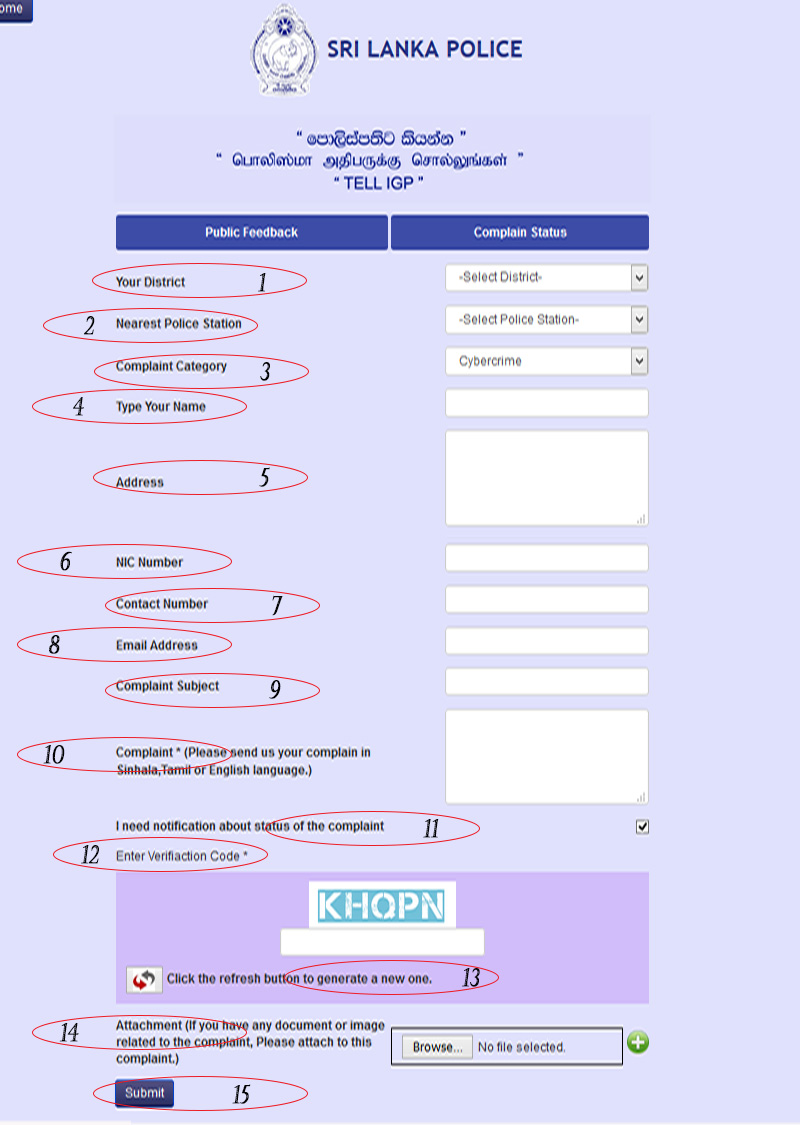 Your District
Nearest Police Station
Complaint Category
Type your Name
Address
NIC Number
Contact Number
Email Address
Complaint Subject
Complaint * (Please send us your complaint in Sinhala, Tamil or English language.)
I need notification about status of the complaint
Enter Verification Code *
Click the refresh button to generate a new one.
Attachment (If you have any document or image related to the complaint, please attach)
Submit